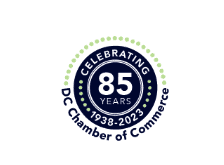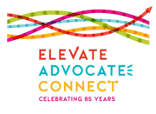 DC CHAMBER OF COMMERCE ANNOUNCES THE 2023 CHAMBER'S CHOICE AWARD RECIPIENTS TO BE HONORED AT "ELEVATE ADVOCATE CONNECT" GALA
Chamber's Choice Awards & Gala – Friday, November 10, 2023 at the Washington Hilton Hotel
WASHINGTON, DC (Oct. 11, 2022) – The DC Chamber of Commerce today announced its 2023 Chamber's Choice Award recipients who will be honored during its annual 2023 Chamber's Choice Awards & Gala, "Elevate Advocate Connect," on Friday, November 10, 2023, at the Washington Hilton Hotel. At this year's Gala, the DC Chamber of Commerce will also celebrate 85 years of advocacy on behalf of the DC business community.
"Each year, the DC Chamber of Commerce honors local DC businesses that have made an impact on our community through our Chamber's Choice Awards," said Angela Franco, President and CEO, DC Chamber of Commerce. "This year's Award winners have made an indelible impact on the growth and vibrancy of Washington, DC, and the greater region and I look forward to celebrating their contributions at the 2023 Gala."
The Chamber's Choice Awards are presented annually to individuals and businesses that have demonstrated extraordinary standards of professional excellence, vision, and dedication in the District of Columbia business community. The categories and 2023 awardees are

Business of the Year – Dantes Partners
The Business of the Year Award honors a company that has demonstrated the quality and positive results of business excellence with proven financial success, fiscal responsibility, visible community involvement, and a professional and productive working environment for all employees. 

Founded in 2006, Dantes Partners has grown into one of the most highly respected firms focused on property and construction management in the DC market and beyond. Dantes Partners facilitates and enhances local urban economic development by designing and structuring innovative funding and financing solutions for affordable, workforce, and mixed-income housing and community-based real estate. Dantes Partners believes a successful business is more than just its bottom line and they live by the mantra "Fighters for the cause… our cause is creating quality affordable housing for hard-working people." They have found a balance that works.

Business Leader of the Year – David Wilmot

The Business Leader of the Year Award honors an individual who has demonstrated exceptional qualities that are needed in managing a successful business or organization including exemplifying excellent leadership qualities, a proven record of business accomplishments, and demonstrates community engagement as a priority.
David Wilmot has a remarkable history as a courageous trailblazer, a respected innovator, and a highly regarded entrepreneur and business leader whose commitment to mentorship and helping disadvantaged communities is unmatched. As the first African American Dean of Admissions at Georgetown University Law Center, David implemented an unprecedented diversity admissions plan that resulted in more people of color graduating over a 16-year period than had ever graduated from any other law school in the country. David served as a Commissioner on the D.C. Police and Firemen Retirement and Relief Board, the D.C. Wage and Hour Board, and as Chairman of the D.C. Public Employees Relations Board for the District. As the founding principal of David. W. Wilmot & Associates, David has served a variety of clients from associations to corporations all while maintaining his focus on the betterment of Washington, DC.

Economic Impact Award – EB5 Capital
The Economic Impact Award honors a company that has a significant impact on the economic vitality of the District of Columbia by demonstrating job creation, revitalization of a blighted area of the city, Leadership in Energy and Environmental Design (LEED) building or development, employment of District residents, significant tax revenue for the city or diversification of the District's economic base.
When Angelic Brunner came to DC over two decades ago, she saw a void in the lower-income districts that needed to be filled – helping foreign investors in their desire to live and work in the U.S. With an all-in-one approach, EB5 Capital helps foreign investors gain permanent residency in the United States through investments in businesses. With a focus on commercial buildings and affordable housing, EB5 Capital, not only provides their investors with great returns on their completed projects, they have also created over 20,000 jobs in the greater Washington, DC community. The economic impact made by this company is powerful and expansive.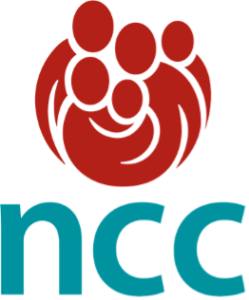 Community Impact Award – National Children's Center
The Community Impact Award honors a non-profit organization that has demonstrated a strong record of community involvement by providing and being involved with programs and services that are relevant to the business community.
Celebrating 65 years of services and support, the National Children's Center (NCC) is one of the largest non-governmental providers of services for infants, children, and adults with intellectual and developmental disabilities in the Metropolitan area. With core values focused on inclusion, compassion, and empowerment, NCC is a leading advocate and community partner working towards a future for those with developmental disabilities. NCC ensures the youngest to the oldest members of our community are supported to build the fullest life they can to be able to live, learn, work, grow, and thrive in their community. NCC's impact is felt not only within their facility and their clients but also with the community at large.
Lifetime Legacy Award – Ben's Chili Bowl
The Lifetime Legacy Award honors an individual or company that has made a significant impact on the Washington, DC community.
More than 65 years ago, Ben and Virginia Ali opened Ben's Chili Bowl with the vision of providing great food, a gathering place, and maybe even a second chance to its customers. Since that time, they have been committed to the community and have been a mainstay in DC becoming a destination for visitors including Martin Luther King, Jr., Former President Barack Obama, as well as countless elected officials and celebrities. Throughout it all, the Ali family has remained grounded, humble, kind, generous, and committed to the city that has supported them for so many years. Ben's Chili Bowl is a true DC monument whose roots grow deep and its branches continue to reach further and further into the community.
"I congratulate our awardees for their leadership and commitment to Washington, DC, and the greater community," said Franco. "I'd also like to thank our Gala co-chairs, Valencia McClure, President, Pepco Region; Henok Tesfaye, Chairman and CEO USP Holdings; and Tonya Vidal Kinlow, Chair of the Board, DC Chamber of Commerce."
The 2023 Gala is sponsored by Pepco (Event), USP Holdings and Vital Services Corporation (Awards), Verizon (Grand Reception), Comcast (Honoree Videos), DC Department of Employee Services (Dessert Reception), and National Alliance for Equity in Energy & Infrastructure (Guest Experience).
For more information about the 2023 Chamber's Choice Awards & Gala, please visit https://www.dcchamberschoice.com/.
 About the DC Chamber of Commerce
The DC Chamber of Commerce is the largest Chamber in the Washington DC region. As an advocate for the DC business community for 85 years, the DC Chamber of Commerce is the voice for businesses in the District of Columbia, proudly serving a diverse membership of more than 1,100 members. For more information, visit https://www.dcchamber.org.