2023 Small Business Summit

The DC Chamber of Commerce 2023 Small Business Summit will convene leaders from across local & federal governments and the small business industry for a deep dive into the state of the District of Columbia's small business industry and the future vision, policy, and programs for all businesses. This year's Summit will also feature a dedicated retail track with educational content tailored to our small retailers. Join us and be a part of shaping the future of small businesses in DC and beyond!
Program Attendee – Complimentary
Includes:
Entrance to Makers Market, networking opportunities and morning program
Continental Breakfast
Attendance at featured workshops throughout the day
Awards Luncheon Attendee – $125 (Members) and $175 (Non-Members)
Includes:
All of the above, plus 1 ticket to the Small Business Awards Luncheon with plated lunch (ticket is non-transferable)
Each year the DC Chamber of Commerce honors the success of small businesses who have contributed to the business and economic growth of our community. As valued Chamber members and community partners, we encourage you to submit nominations in any or all six of the award categories:
Small Business of the Year
Small Business Person of the Year
Young Entrepreneur of the Year
Non-Profit Organization of the Year
Small Business Champion of the Year
Women in Business Champion of the Year
7:30am – Concourse A Level 2
Makers Market & Business Networking
8:00am-8:45am – Room 202AB
Welcome and Opening Remarks
8:45am-9:45am – Room 202AB
Schaefer is Founder and CEO of a chain of Ace Hardware stores located in Washington, D.C., Baltimore, MD, Alexandria, VA, Takoma Park, MD and Silver Spring, MD. She is a passionate entrepreneur who grew her company from one to 13 stores in 18 years and now leads a multimillion-dollar business that employs more than 250 people. She is dedicated to maintaining a strong corporate culture. Schaefer's big passion is for developing urban markets, supporting small businesses and helping women to succeed in all aspects of the hardware industry. She has tirelessly focused on the "Return to Main Street" movement in her own city of Washington, D.C., to promote Shop Local campaigns and community revitalization in urban areas.
Schaefer draws her inspiration from fellow entrepreneurs who strive to be creative, think differently and help make a difference. People like Judy Wicks, founder of the White Dog Cafe in Philadelphia who inspired her to use her voice as a force for good; Paul Saginaw and Ari Weinzweig, founders of gourmet food group Zingerman's Community of Businesses in Michigan, from whom Schaefer learned innovative business strategies and Father Gregory Boyle, founder of Homeboy Industries in Los Angeles, who taught her that nonprofit organizations need to think beyond simple charity.
When her busy schedule allows, Schaefer likes to relax by making greeting cards (she's a big believer in the power of the written note), kayaking, taking spin classes, traveling, reading and, of course, mentoring other small business owners.
Workshop A: Create Your Own Success: A Workshop on Starting Your Business
1st session: 10:00am-11:00am. 2nd session: 11:20am-12:20pm – Room 204A
Join our esteemed panelists as they share insights and experiences to help start and organize your business successfully. From navigating regulations to securing financing and mastering digital marketing, this workshop offers practical guidance and a roadmap to entrepreneurship. Don't miss this exciting
opportunity to create your own success.
Workshop B: Growing Strong: Building and Expanding Your Business
1st session: 10:00am-11:00am. 2nd session: 11:20am-12:20pm – Room 204B
This dynamic panel of experts will provide practical advice on identifying growth opportunities, how to build a strong business foundation, and overcome common challenges faced by small business owners. Whether you're just starting your business or looking to grow an established one, this workshop will provide valuable insights and actionable tips that can help take your business to the next level. Attendees will also learn how to leverage government resources, strategic partnerships, and certifications to expand their business, as well as a network of contacts and resources that can help achieve goals.
Workshop C: Connecting the Dots of the Procurement Process
1st session: 10:00am-11:00am. 2nd session: 11:20am-12:20pm – Room 204C
This informative workshop aims to help small businesses navigate the complex procurement process. Attendees will get an inside look including the various stages involved, key decision makers, and how to effectively market your business to government agencies. Participants will also hear experts share the latest trends and best practices in procurement, as well as strategies for winning government contracts at the federal and local levels.
Small Business Awards Luncheon
12:30pm-2:30pm – Room 207AB
Retail Workshop 1: Retail Beginner's Guide
10:00am-11:00am – Room 202AB
Retail business owners will learn practical insights on navigating the local retail landscape, obtaining necessary licenses and permits, leveraging data analytics to drive retail success, accessing financing options, and designing a retail space that meets the needs of customers and employees. Don't miss this opportunity to learn from industry experts and gain the knowledge and resources needed to start or grow a successful retail business in Washington D.C.
Retail Workshop 2: Marketing Your Retail Business on a Budget
11:30am-12:30pm – – Room 202AB
Expert panelists will share valuable insights on practical strategies for promoting your retail business without breaking the bank. Our panelists will cover topics such as storytelling, social media, influencer marketing, customer reviews, and building a standout brand. You'll learn how to attract new customers and build a loyal customer base, as well as network with fellow business owners. Don't miss this opportunity to learn from experts in the field and apply practical knowledge to your own business!
Retail Workshop 3: Scaling Retail Business in Post Pandemic Era
2:30pm-3:30pm – Room 202AB
This workshop offers retail business owners an opportunity to learn from industry experts who have successfully adapted and thrived in the new retail environment. Panelists will share the latest trends and strategies for scaling retail businesses, including digital transformation, omnichannel marketing, and customer engagement. Attendees will also have the opportunity to ask questions and engage with the panelists during the session. The workshop is designed to provide practical advice and actionable insights for small business retail owners to navigate the post-pandemic retail landscape with confidence and success
Workforce Development Workshop A: "Meeting the Needs of a Post-Covid Labor Market Through Skills-based, Inclusive Hiring Practices"
10:00am and 11:20am Room 201
Since the Covid-19 pandemic, the labor market has dramatically changed and despite record-low unemployment rates in the US, many business owners are struggling to fill open positions. The reality of being chronically understaffed has made economic and financial recovery challenging. To overcome these challenges, employers need to change the way that they recruit and retain employees. The DC Workforce Investment Council has partnered with District Bridges to develop a suite of tools and resources to support DC businesses in meeting this moment. Come learn more about what the future DC labor market will look like and how as a business skills-based, inclusive hiring can help you succeed.
Workforce Development Workshop B: "Secrets to Securing Quality Talent | The Conversation"
Your Talent Development teams are facing two major challenges right now. The present and the future. Connecting the right people to the right opportunities at the right time can determine the success of your organization. In the past, job security, decent compensation, or at least a tangible opportunity was the price of entry for people coming into organizations. Now a massive number of employees not only want to feel invested in the work they do, they also want their employer invested in the same things they value and believe in. To prepare the future workforce, organizations must update their talent strategy—starting with a refreshed employee value proposition as a cornerstone for attracting and retaining top talent. Join the conversation with our diverse panel of workforce leaders as we unlock the secrets to securing quality talent to optimize and grow your organization.
Conversations with Local Retail Legends
Small Business of the Year, Brandire
Brandire is an award-winning full-service strategy-focused, woman- and Black-owned Certified Business Enterprise (CBE) creative brand marketing communications studio with a desire to help their clients make an impact in the world – one story at a time. Founded in 2006 by Madia Brown, a career journalist of 13 years at The Washington Post, Brandire is constantly looking for new ways to improve its products and services to serve the greater good. Their strong focus on innovation has allowed them to not only help large institutions, like Johns Hopkins Sibley Memorial Hospital and Children's National Hospital, effectively tell their brand story, but also assist small- and emerging-business owners who need branding support the most. It's this commitment to the business community that makes Brandire the Small Business of the Year.

Small Business Person of the Year, Cary Hatch, MDB Communications
As a native Washingtonian CEO, and an unwavering advocate for the District and greater Washington region, Cary Hatch is a long-standing champion of small, women, and minority-owned businesses. With more than 30 years of experience in advertising and marketing, Cary is the CEO of MDB Communications and has established a formidable track record in business and consumer communications, both domestic and international. Her broad-based client experience includes National Geographic, Fannie Mae, Destination DC, International Spy Museum, Sprint, and many others. She has been recognized on the POWER 100, the Washington Business Journal's list of the most influential business leaders, for four consecutive years. She currently serves as the Chairman of the Mid-Atlantic Board of Governors for the American Association of Advertising Agencies, as well as the Washington DC Leadership Committee for the Ad Council and is a board member for the $2B University System of Maryland Foundation. It is an honor to recognize Cary as the Small Business Person of the Year for her outstanding leadership and success in small business.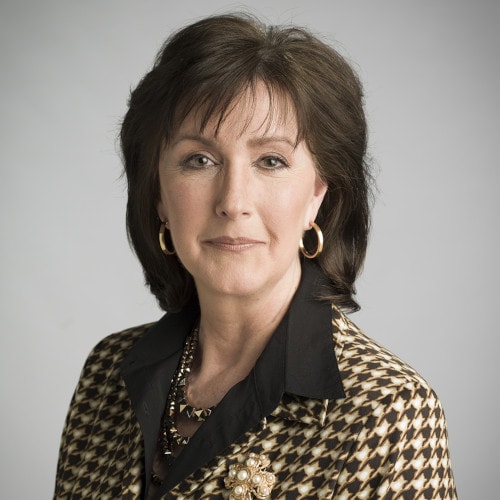 Women in Business Champion, Betty J. Hines, Women Elevating Women
Betty J. Hines is a business strategist and founder of Women Elevating Women (W.E.W.), a business conference providing a platform where all women, multi-cultural, women of color, women veterans, women with disabilities, LGBTQ who are executives and entrepreneurs, can come together to openly share and to learn from each other. W.E.W. fosters a community where women want to elevate each other in their careers. Through her work, Betty serves as a powerful mentor, advocate, and pioneer for women in business with a powerhouse network of business owners that she advises, instructs, and elevates through her work as a business strategist. She has been honored for her work including a recent 2022 International SHE Award Honoree (Dubai UAE); the Women Presidents Organization (WPO) 2021 President's Award for Facilitating Greatness and the 2020 International Adrienne Hall Award. Betty Hines' work speaks for itself and makes her the perfect honoree for the Women in Business Champion award.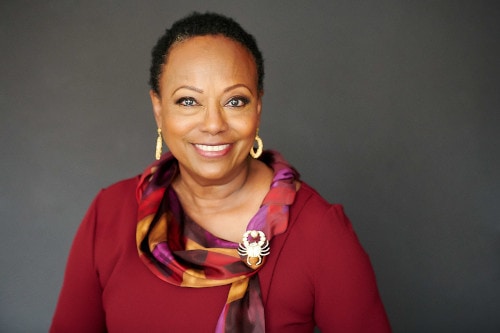 Non-Profit of the Year, Washington Area Community Investment Fund (WACIF)
Established in 1987, the Washington Area Community Investment Fund's (WACIF) mission is to increase equity and economic opportunity in underserved communities in the Washington, DC area by investing knowledge, social, and financial capital in low- and moderate-income entrepreneurs. In 2022, WACIF dispersed over $25M in grants and loans to entrepreneurs and small business owners, provided advisory services to more than 700 entrepreneurs, and helped to create and retain over 5,200 local jobs. WACIF also acquired the Anacostia Arts Center (AAC) to create the largest center for entrepreneurship in the region, continuing its strategic community investments to drive equity and opportunity while honoring and uplifting support entrepreneurs and the creative economy. The AAC project is one component of WACIF's commitment to invest $100 million in our communities, reach 5,000 entrepreneurs with advisory services, and help entrepreneurs create and retain 100,000 local jobs. The Chamber is proud to congratulate WACIF as the Non-Profit of the Year for their unwavering commitment to supporting the economic vitality of the District.
Small Business Champion of the Year, Comcast R.I.S.E.
The Comcast RISE (Representation, Investment, Strength and Empowerment) initiative was created in 2020 to help small businesses hard hit by COVID-19 recover and thrive and is one of several programs that Comcast has overseen that is aimed at achieving digital equity. In the past two years since launching the program, Comcast provided over $110 million in monetary, marketing, and technology grants and reached the program's goal of supporting 13,000 small businesses owned by people of color and women. In DC, Comcast awarded 200 small businesses owned by people of color and women with $10,000 grants. This represents a $2M investment in the success of DC small businesses. Comcast has been intentional about partnering with organizations that have strong tentacles in the small business community, especially those whose beneficiaries or members have the greatest need. Comcast looks forward to introducing a new phase of RISE in 2023, which will continue our efforts and help an even broader range of small businesses while continuing our focus on diversity, inclusion, and community investment. For all that they do to invest and uplift the small business community, congratulations to Small Business Champion of the Year – Comcast R.I.S.E.
Young Entrepreneur of the Year, Amanda Preske, Because Science
Amanda Preske is a young entrepreneur who combined her passion for science with a love of art to create her company Because Science. Amanda began making jewelry out of broken circuit boards by casting them in resin to create pendants while attending the Rochester Institute of Technology. The result was striking, and craft show customers fell in love with the interplay between art and science. After successfully defending her Ph.D. thesis, Amanda directed all of her energy toward growing her business as one of the most prolific creators of handmade and custom circuit board art in the world. Amanda took the leap of faith to open her first brick-and-mortar store this year in Adams Morgan in a retail space that had been vacant for years. The Chamber congratulates Amanda Preske as the Young Entrepreneur of the Year for her creative passion to make her business dreams a reality.
Small Business Summit Partners
The DC Chamber of Commerce would like to thank our partners and sponsors.
ACSI Translations
Comcast
MDB Communications
Brandire

City National Bank

Factum Global

First National Bank

JLAN Solutions

Square Peg Technologies

TD Bank

Usource Construction
2023 Small Business Summit