Thursday, June 8, 2023
11:30 AM – 2:00 PM
Wellspring Manor & Spa
11311 Drumsheugh Lane
Upper Marlboro, MD 20774
Attire:
Summer Chic

Parking:
Valet Parking Available

Sponsorship opportunities and tickets are now available. View all of the options below and hit the register button to get signed up. If you have any questions, please email Natalie Harris at [email protected].
| Event Item Name | Expires | Pricing |
| --- | --- | --- |
| | | |
| | | |
| | | |
| | | Member: $125.00 Non-Member: $175.00 |

Danita Johnson joined Major League Soccer club, D.C. United as their President of Business Operations in January 2021, making her the first Black President of an MLS Club and only the third woman in league history to serve in this role.

In her first two full seasons leading the Black-and-Red, Johnson has elevated the business to new heights. In her first full season at the helm, she pioneered a landmark local broadcast deal which saw D.C. United become the only team in the league to air all club matches on television and radio in both English and Spanish, as well as provide streaming at no cost for fans within the local market. Additionally, under her leadership, the club have achieved two back-to-back record-breaking jersey sales highlighted by the most popular kit in club history – The Cherry Blossom Kit – which saw an increase of nearly 500% in previous years.

Johnson's influence continued to grow and in the 2022 season, D.C. United experienced its highest grossing single match ticket sales and revenue in club history when they hosted European giant, FC Bayern Munich as part of the Audi Summer Series. In addition to her impact on the sporting side of the business, Johnson has successfully shepherded the opening of the brand new FanDuel Sportsbook at Audi Field (marking the first live sportsbook in an MLS specific stadium), chartered multiple years of successful Truth & Service Classic Football games with partner Howard University, and was the driving force in Audi Field winning hosting rights for the 2022 National Women's Soccer League Championship (which saw record attendance) and the 2023 MLS All-Star Game, which will be played on July 18, 2023.

Prior to joining D.C. United, Johnson had 15 years of experience in the sports industry, including several roles in the WNBA, NBA, and NBA G League, specializing in revenue generation, community programs, and digital media and marketing. During her time with the Los Angeles Sparks, Johnson led the organization to a league-best in corporate sponsorship dollars earned and launched the annual #WeAreWomen campaign, which drew a historic attendance of 19,000 to Staples Center for a WNBA game. Additionally, under her leadership, the organization saw a 50% increase in ticket sales from 2014-2017 and led the WNBA in attendance in 2017 and 2019, including a 17.8% increase in fans per game in the 2017 season.

Prior to her time in Los Angeles, Johnson developed and led the Ticket Sales and Service department for the Washington Mystics while with Monumental Sports & Entertainment. Johnson also boasts NBA experience with the Los Angeles Clippers and played a pivotal role in launching professional basketball franchises, the Bakersfield Jam.

A native of Fayetteville, North Carolina and a graduate of Western Carolina University, Johnson sits on the board of Buzzer, the Share Winter Foundation, is a member of Delta Sigma Theta Sorority, Inc., and is a WISE Within Mentor.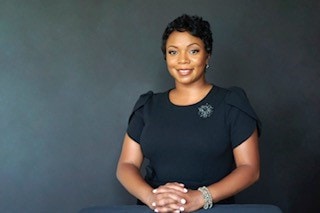 LaKendra McNair is an experienced banking professional, thought leader, diversity and inclusion advocate, and curator of equitable engagement in the community. LaKendra is committed to being a change agent for bridging the gaps of "access to information, advocacy, social capital" in diverse, underrepresented, and economically evolving sustainable communities. LaKendra is a thought leader in corporate social governance, intersectional talent development, and consumer experience-led transformation.

LaKendra is passionate about leading in with community stakeholders to evolve, enhance, sustain equitable community-centric ecosystems. LaKendra has over 25 years of retail, business, government banking, and marketing activation experience in the banking industry. LaKendra is currently Senior Vice President at M&T Bank, in an inaugural role leading the bank's Community Climate Resiliency work, with a focus on understanding the bank communities' climate risks, opportunities and needs; while partnering with stakeholders across the enterprise to address these issues through our products, services, and support.

Prior to this current role, LaKendra was the Community Bank Marketing Activation Lead at M&T Bank for the Mid-Atlantic region, where she was responsible for creating and identifying scalable marketing, communications, and digital activities to amplify brand awareness and drive growth.
LaKendra is the Co-Chair of M&T Bank's Women In Network National Charter DEI employee resource group which supports over 17 regional WIN chapters across the bank. LaKendra serves on the board for Life Pieces To Masterpieces, as Co-Chair of the Women in Business Committee of the DC Chamber of Commerce, as well as the Co-Chair of the DC Department of Insurance, Securities, and Banking, DC REACh Initiative Credit Counseling and Repair Workstream. LaKendra loves curating community conversations and volunteering for women impacted by poverty, homelessness, domestic violence, and other social economic disparities.
Ashley E. Davis is a lead principal at West Front Strategies, a multi-million dollar lobbying firm she founded in 2015. As a co-founder of the firm, she oversees advocacy efforts for the interests of her Fortune 500 clients before the legislative and executive branches of the U.S. government.
As a lead principal at her firm, Ashley manages operations, budgets, P&L and directly engages in advocacy for the interests of her Fortune 500 clients before the legislative and executive branches of the U.S. government. Ashley built her public policy expertise over the course of a career in the public and private sectors, including serving in a leadership role at the White House from 2001-2003.
As the Special Assistant to National Director (and then Secretary) of Homeland Security Tom Ridge following the attacks of September 11, Ashley directed daily operations and 120 staff at the newly created Office of Homeland Security within the Executive Office of the President. She was also a member of the task force of eight people who created the Department of Homeland Security – the first new U.S. federal agency in 60 years. During that time, Ashley was involved in creating several government programs that still exist, including USA Freedom Corp and several classified programs.
Following her tenure at the White House, Ashley served as a managing principal on the executive committee of Blank Rome and managed the law firm's strategic alliances with over 20 international public affairs firms. At that time, she was the youngest practice group leader in the firm's history.
Today, Ashley's CEO-level clients seek her expertise in areas including: homeland security, healthcare (she has been involved in all recently passed federal healthcare laws), energy, technology, education, and international trade.
Ashley holds a Masters of International Business from McDonough School of Business,
Georgetown University; a Masters of International Business from the ESADE Business
School (Spain); and a Corporate International Masters Business-A Degree from the FGV
EBAPE School (Brazil). She holds an undergraduate degree from Westminster College, where she is a Member of the Board of Trustees.
Ashley is a member of BigSpeak Speakers Bureau and serves as an expert speaker for the Office of U.S. Speaker Program at the Department of State, Bureau of Educational and Cultural Affairs. She sits on several non-profit and corporate Boards such as Turning Point Brands Inc., Vital Voices Global Partnership, the Women's Democracy Network at the International Republican Institute, the Board of Trustees at Westminster College, Kennedy Center National Symphony Orchestra, the National Museum of Women in the Arts and is a member of Women Corporate Directors.
She is also the Co-CEO of the Belizean Grove, a preeminent global network of influential women committed to building collaborative, trusted partnerships. As Co-CEO, Ashley is responsible for curating unique and purposeful meetings and experiences aimed at bringing members together to foster a better understanding of the complex issues of our time, share expertise and look for solutions.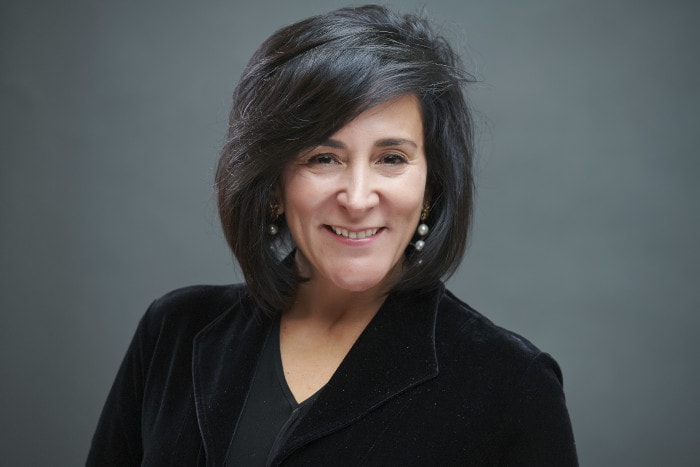 Prior to joining the DC Chamber of Commerce as Interim President & CEO, Angela Franco was the Senior Advisor for Business Development at the DC Health Benefit Exchange Authority (DCHBX) where she is responsible for collaborating with the Hispanic and business communities as well as local and Federal Government.
Prior to joining DCHBX, Angela was the President and CEO of the Greater Washington Hispanic Chamber of Commerce (GWHCC) from 2009 to 2017. Under her leadership, the organization was strengthened and revitalized as evidenced by its dramatic membership growth from 60 members when she started to 670 members upon her departure. It also experienced a 500% increase in operating revenue during her eight years of service. She led the organization in regaining the trust of its members, partners and sponsors.
The Washington Business Journal ranks the GWHCC among the Top Five Chambers of Commerce in the DC Metro Region. Before Angela's arrival, it had never even made the list. In 2015, the GWHCC was named Chamber of the Year by the US Hispanic Chamber of Commerce, and in 2013, received that organization's award as the best midsized Chamber in the nation.
While at GWHCC, Angela pioneered the development of successful membership programs. She promoted business-to-business networking and synergistic relationship building, created training programs for owners of startup enterprises, built a bridge between the DC Metro Region and Latin America, and appeared before numerous government agencies as an advocate for the interests of regional Hispanic and minority businesses. Because of her passion and commitment, more than 70% of the Chamber's members have grown their businesses and increased their ROI.
Thank you to our sponsors