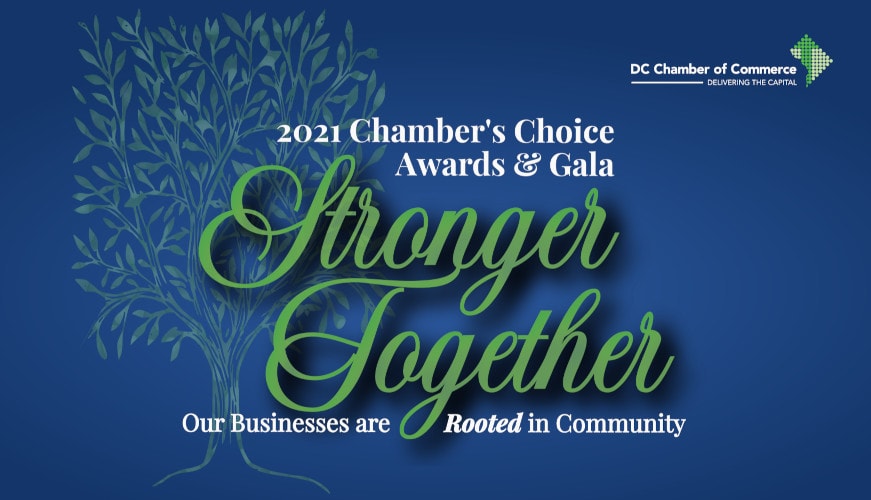 November 19, 2021 6:30 pm – 11:00 pm
Omni Shoreham Hotel2500 Calvert St NW,Washington, DC 20008, USA
The Gala is the highlight of the year for the business community and the DC Chamber. We bring together our region's top business, political and philanthropic leaders for an evening celebrating business innovation, creativity and success. As we begin to resurface from the challenging past two years, we look forward to an evening filled with optimism and opportunity. This year, we recognize those businesses and business leaders who have reminded us that we're all in this together. We celebrate this year's theme – Our Businesses are Rooted in Community.
Black Tie Event (Cocktail Optional)
Proof of Vaccination Required
Masks Required
Onsite Temperature Check
6:30p – 730p – Reception
7:50p – 9:30p – Dinner
9:30p – 11:00p – The Grand Reception
2021 Chamber's Choice Awards
The Chamber's Choice Awards are presented annually to individuals and businesses that have demonstrated extraordinary standards of professional excellence, vision and dedication in the District of Columbia business community. NBC4 News Anchor Shawn Yancy will serve as this year's MC. The categories and 2021 awardees are below, click to learn more.