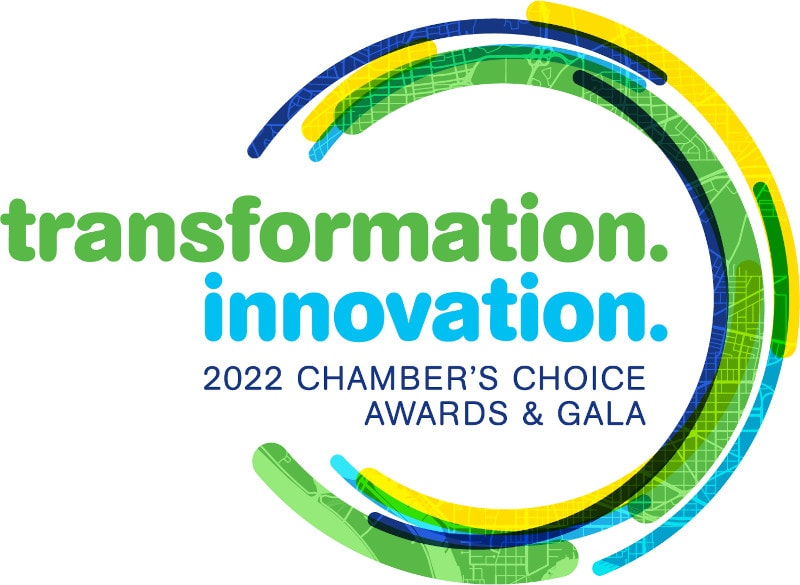 November 11, 2022
6:00 pm – 11:30 pm
Washington Hilton Hotel
1919 Connecticut Avenue Northwest, Washington, DC 20009
Join us as we celebrate local trailblazers, being recognized with the Chamber's Choice Awards, who have found solutions to issues in an innovative way! During this night to remember, we will be inspired by the impact these contributions have had on the businesses and neighborhoods around the District to make it a stronger, more cohesive community.
A special thank you to our Gala co-chairs Blue Jenkins, President, Washington Gas Light and EVP/President Utilities at AltaGas Ltd. and Tony Lewis, Region Vice President of State Government Affairs, Verizon.
6:00 pm – 7:30 pm — Opening Reception
7:30 pm — Program Begins
8:30 pm – 9:00 pm — Dinner
9:40 pm – 11:30 pm — Post Reception
Featuring Erika Gonzalez as the Mistress of Ceremonies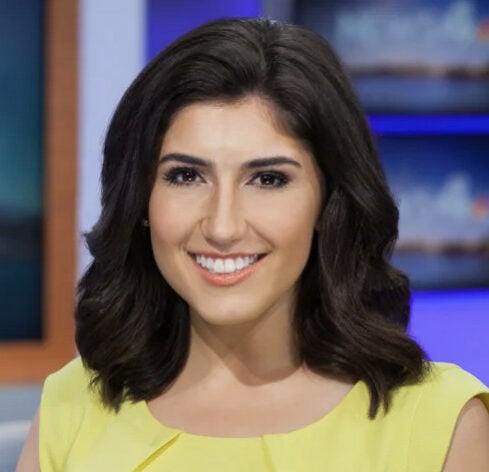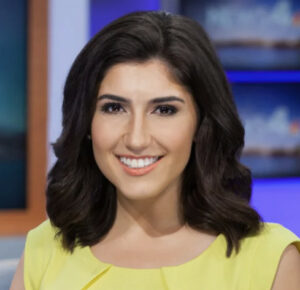 Erika Gonzalez anchors the weekend editions of News4 at 6 and News4 at 11 and serves as the evening anchor on the Live Desk.
During the week, her reports 4 Your Home help viewers understand the real estate market while improving the look and feel of their homes. She also fills in on the anchor desk of Telemundo 44, NBC4's sister station.
Since arriving in Washington in 2011, Gonzalez's stories have taken her to Boston to cover the bombing at the marathon, Moore, Oklahoma, after tornadoes ravaged parts of that region and El Salvador to investigate ruthless gangs and their ties to this area, a story for which she received an EMMY nomination.
Gonzalez moved to Washington from her native state of Texas where she was an anchor and reporter at KEYE-TV and Telemundo Austin as well as XRIO-TV in Rio Grande Valley.
Gonzalez holds a degree in communications from the University of Texas-Pan American. She and her husband live in Washington, D.C.
2022 Chamber's Choice Awardees
2022 Chamber's Choice Awardees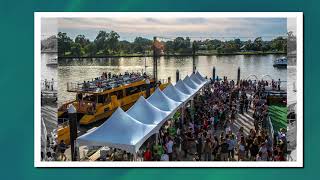 2:45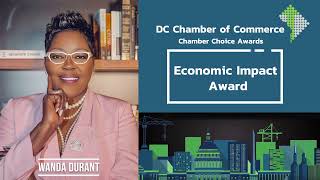 3:11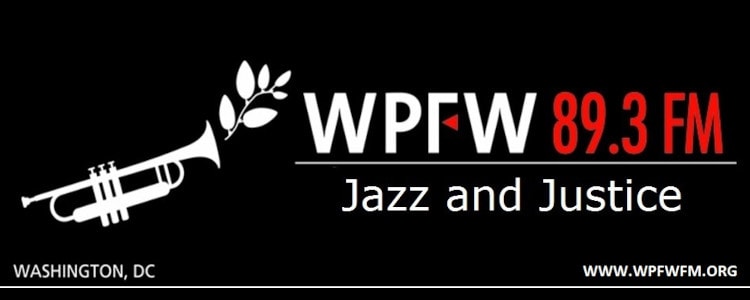 2:51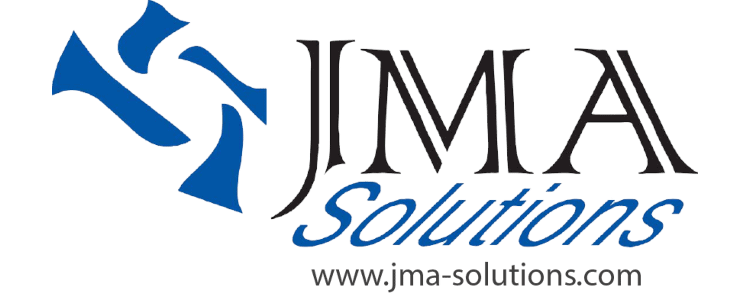 2:59
Business of the Year, Hoffman-Madison Waterfront and The Wharf
Hoffman-Madison Waterfront's development of The Wharf is a model for public-private partnership and is the largest planned unit development in the history of Washington, DC. With a combination of economic vitality and exceptional planning, The Wharf offers the entire region a destination of note.
Business Leaders of the Year, Anthony Shop and Thomas Sanchez, Social Driver
Anthony Shop and Thomas Sanchez lead Social Driver, a digital agency trusted by the world's leading corporations and nonprofit organizations for strategic solutions for social media, websites, and digital marketing. The agency has received wide acclaim for its collaborative culture and cutting-edge client partnerships, including recently being ranked as one of the Top B2B Companies in the United States by Clutch, recognized on the Best and Brightest Companies list as a top national employer, National LGBT Chamber of Commerce's Supplier of the Year award, Minority Business 100 awards, and a Best and Brightest Company award.
Economic Impact Award, Wanda Durant
Dr. Wanda Durant, affectionately known as "Mama Durant," is a dynamic leader, advocate, entrepreneur, and philanthropist. As a DMV native from Prince George's County, Maryland, she raised her two sons: Anthony "Tony" Durant and Kevin Durant. Through motherhood, Dr. Durant realized the importance of community and has made it her life's mission to inspire the youth and provide them with the right tools to follow their dreams. Her commitment to mentoring and scholarships to support underserved young people is building a brighter economic workforce for the future of Washington, DC.
Community Impact Award, WPFW 89.3 FM Radio
WPFW has been a force for 45 years and is the most diverse radio station in the DMV. Unlike other media outlets, it serves the whole of the community by focusing on its parts—through both public affairs and music programs. Caribbean, African, Latinx, Arab, Native and LGBTQ voices are regularly heard discussing the issues and presenting the culture of their constituents. The outreach even extends to such often-neglected populations as citizens returning from incarceration and those living east of the river in D.C. The station is dedicated to the well-being and growth of our community and is invested in promoting our city and the good work of our citizens.
Veteran Impact Award, JMA Solutions
Headquartered in Washington, DC, JMA Solutions is an award-winning Service-Disabled Veteran and Certified Woman-Owned consulting firm. JMA gives back to veterans beyond the line of duty, by incorporating recruitment strategies to increase veteran employment and the presence of military professionals within the industry. Over 40 percent of JMA's management team comprises veterans from the Marine Corps, Navy, and Air Force. And nearly 20 percent of its workforce are veterans. JMA continuously demonstrates its commitment to supporting our nation's heroes in active duty and retirement.
Special Recognition for Business Recovery Leadership, Corey Griffin
During the pandemic, Corey Arnez Griffin, president and CEO of Global Government and Industry Partners, LLC answered the call to engage and to provide leadership to bring much-needed relief and support to help DC businesses survive the impact of the pandemic.
Chairman's Choice Award, Brett Greene and Stacy Burnette
Brett Greene and Stacy Burnette have not only served on the Board of Directors but took their leadership to the next level by co-chairing the Government Relations Committee! They have been instrumental in advocating on behalf of the business community through various committee activities including the hiring of the DC Chamber's new Government Affairs Director, the planning implementation of three candidate forums in the spring of 2022, and the release of the DC Chamber's candidate scorecard. Their leadership has been instrumental in refocusing the government outreach for the DC Chamber of Commerce during this critical time.
Chamber's Choice Award, Dr. Carolyn Rudd
Dr. Carolyn Rudd has served as the chairman of the DC Chamber of Commerce's Board of Directors for the last two years. Her leadership was instrumental in guiding us through the pandemic and setting us on the course for the future by creating a strategic plan that will guide the organization in the years to come. Under her leadership, the Chamber created the Women in Business Subcommittee. As a women business owner herself, Carolyn saw the need to foster this group of women business leaders. Carolyn's impact on the DC Chamber of Commerce will have a lasting impact for years to come.
The DC Chamber of Commerce would like to thank our sponsors and partners.
Broughton Construction
Captivate Perspectives
City First Bank

JMA Solutions

PNC Bank
Social Driver
The George Washington University
2GIP
ADC Management Solutions
Brett & Tiffini Greene
City National Bank
C.L. Russel Group
CohnReznick
Crown Castle
CRP, Incorporated
DC Department of Buildings and the Department of Licensing and Consumer Protection
DC Water

EagleBank

Howard University
Ideal Electrical Supply Corporation
J L Terrell Construction
MedStar Health
Metropolitan Washington Airports Authority
Mitchell Titus
M & T Bank
National Children's Center
OST
Ryan L. Jones Law
RSM US LLP
TD Bank
Tiber Hudson
Truist
United Healthcare
University of the District of Columbia
Walgreens
Washington DC Economic Partnership
Williams Global Law