DC Chamber of Commerce Honors 2021 Chamber's Choice Awards During "Stronger Together—Our Businesses Are Rooted In Community" Gala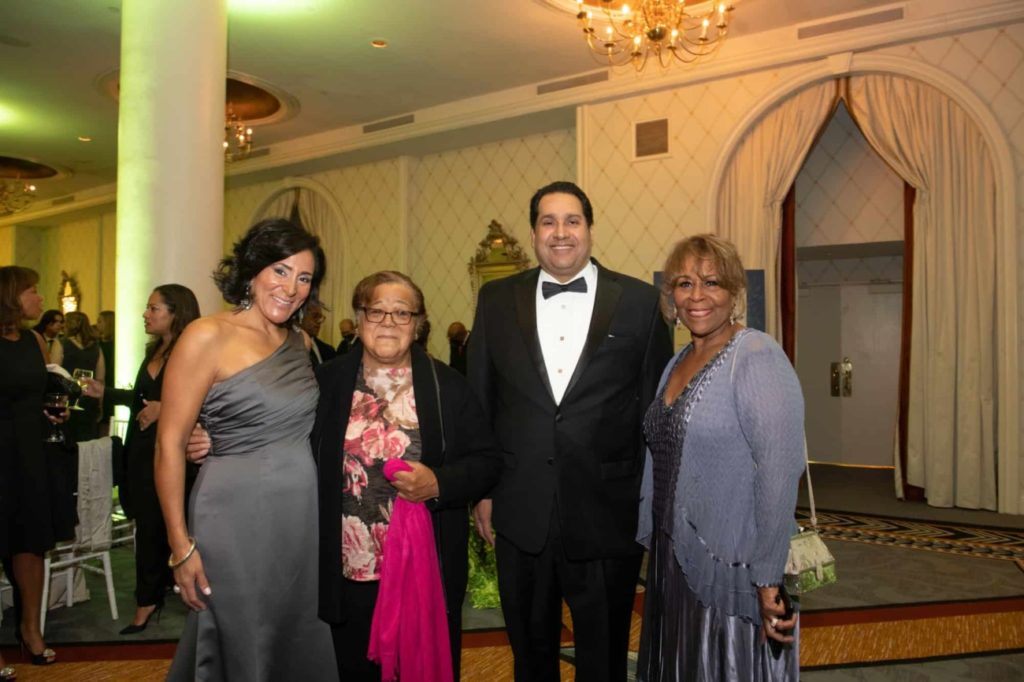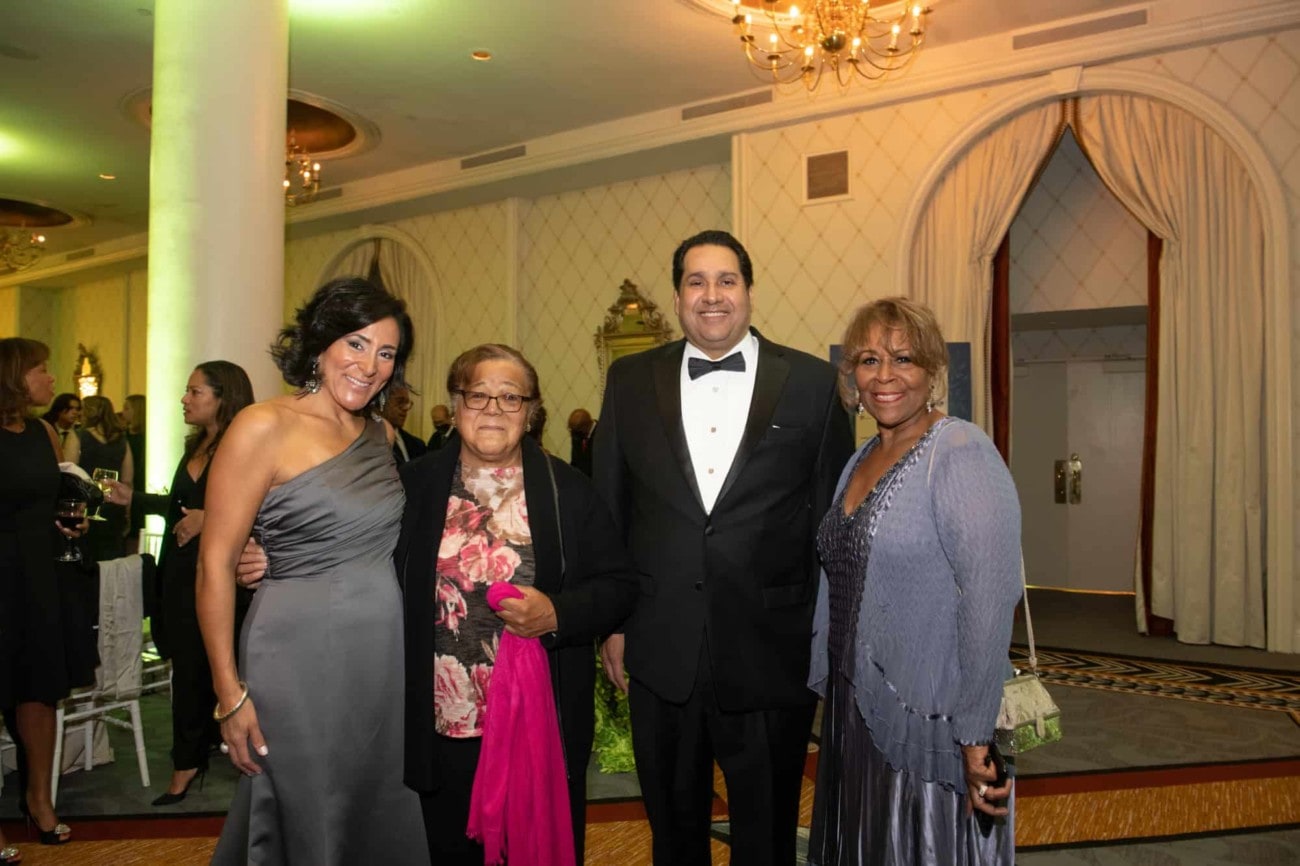 From left to right: Angela Franco, DC Chamber of Commerce President and CEO; Anita Bonds, Councilmember At Large, DC Council; Ajay Madan, Immediate Past Chair, DC Chamber of Commerce, COO, Optimal Solutions and Technologies; Dr. Carolyn B. Rudd, DC Chamber of Commerce Board of Directors President, President and CEO, CRP, Inc. Photo by Imagine Photography.
WASHINGTON, DC (Nov. 23, 2021) — On Friday, November 19, 2021, at the Omni Shoreham Hotel, more than 600 members of the DC business community attended the 2021 DC Chamber's Choice Awards & Gala.

After a challenging year, Angela Franco, President and CEO, DC Chamber of Commerce, welcomed guests to an in-person event that honored Chamber Choice Awardees and the community's efforts to support and uplift each other and their determination to celebrate victories as they overcame the pandemic.
"Our business community's strength speaks to the vision of the Chamber, which is to create a vibrant, thriving economy that improves the quality of life for ALL in the District," said Franco. "This year's Gala represents a time to honor the work we have done to support each other, the resilience we demonstrated during the pandemic, and the excellence we've created together. Thank you for being part of our community."
The evening would not have been possible without the DC Chamber partners in government, including Mayor Muriel Bowser, DC Council Chairman Phil Mendelson and the Council, as well as NBC4's Shawn Yancy as the Master of Ceremonies; gala sponsors – Verizon (event sponsor), MCN Builds and JMA Solutions (grand reception sponsors), and funders including Events DC, Department of Employment Services, DC Health Link, DC Health, and the Office of the Deputy Mayor for Planning and Economic Development.
The Gala also celebrated local businesses that exemplify extraordinary standards of professional excellence, vision and dedication in the DC business community. The Chamber's Choice honorees included:
Business of the Year, Gelberg Signs
Business Leader of the Year, Rudy Seikaly, CEO of MCN Build
Economic Impact Award, The Shop Salon
Community Impact Award, Golden Triangle Business Improvement District (BID)
Humanitarian Award, Dr. LaQuandra S. Nesbitt
Lifetime Legacy Award, Children's National Hospital 
Descriptions of each award winner and videos are available here.
For more information about the 2021 Chamber's Choice Awards & Gala, please visit: https://dcchamber.org/events/2021-gala/.
About the DC Chamber of Commerce
The DC Chamber of Commerce is the largest Chamber in the Washington, DC region. As an advocate for the DC business community for 81 years, the DC Chamber of Commerce is the voice for businesses in the District of Columbia, proudly serving a diverse membership of more than 1,400 members. For more information, visit https://www.dcchamber.org, or follow the Chamber at https://twitter.com/dcchamber and on https://www.facebook.com/DCCofCommerce.