2021 Small Business & Economic Development Summit
Virtual Event - Friday, May 7, 2021
9 AM to 1:30 PM
The DC Chamber of Commerce Small Business & Economic Development Summit will convene leaders from across local & federal governments and the small business industry for a deep dive on the state and recovery of the District of Columbia's small business industry and what the future vision, policy and programs for all businesses (Start-Up, Med-Large and Growth, and international during and future of Covid-19).  We will explore how to open a business, access to capital -traditional and non-traditional- access to federal and local agencies, certifications with corporate America, federal and local government and networking and matchmaking (B2B).
The 2021 DC Chamber of Commerce Small Business Summit will address the most important challenges facing the District of Columbia's small business community and also the opportunities for growth.  The event will present three (3) panels and will have a networking/matchmaking throughout the event.
Business Recovery:

This panel is intended for all size businesses with the purpose of providing information about consequences and opportunities for re-opening under Covid-19, the expectations and progress at the local and federal levels, including equity, diversity and inclusion across the small business workforce and the impact and reality of incorporating technology and cyber security (hacking measures from basic to intermediate) within your business.

Start and Fund Your Business:

This panel is intended for businesses and individuals that are looking to start and fund their business. We will cover traditional and non-traditional lending, DC based collateral programs, how to do a business plan and types of businesses.

Growing your Business:

This panel is intended for businesses that are looking for growth opportunities, including International Trade and getting certified with local and federal government and corporate America.
9:00 am - 9:30 am
Welcome and Opening Remarks
Lawrence Di Rita, Greater Washington D.C., Market President, Bank of America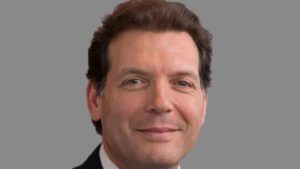 Bank of America has named external affairs executive Lawrence (Larry) Di Rita as its market president for Greater Washington, D.C. Di Rita succeeds longtime market president, Jeff Wood, who has taken a new role as private wealth management mountain west regional managing director, based in Los Angeles.
As market president, Di Rita is responsible for connecting the banking and investment resources offered through the company's eight lines of business to companies, families and individuals throughout Greater D.C. He also leads the effort to deploy Bank of America's resources to address local social and economic concerns and build strong communities. Di Rita continues his leadership of the external affairs team for Bank of America.
Di Rita is a resident of Washington, D.C. and has lived and worked in the area for most of his professional life. He joined Bank of America in 2006 after a career in public service, including on Capitol Hill and in the Department of Defense in military and civilian assignments. He is a director of the Rumsfeld Foundation and of the U.S. Navy Memorial, and is on the board of advisors for the Center for a New American Security (CNAS). He previously was a director of the DC-College Access Program.
Jacquay Henderson, Co-Chair DC Chamber Small Business Committee
Ryan Chaffo, Co-Chair DC Chamber Small Business Committee
Carolyn Rudd, Chairwoman of the Board of Directors, DC Chamber of Commerce
John Falcicchio, Deputy Mayor Planning and Economic Development
Kristi Whitfield, Director, Department of Small and Local Business Development
Kenyan McDuffie, Ward 5 Councilmember and Chair of Economic Development Committee
Angela Franco, President & CEO, DC Chamber of Commerce
9:30 am - 9:45 am
The Power of Small Business
The Power of Small Business - Mary Abbajay​, President, Careerstone Group, LLC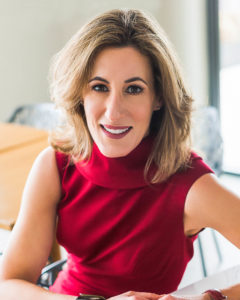 Mary Abbajay, author of the award-winning, best-selling Managing Up: How to Move Up, Win at Work, and Succeed with Any Type of Boss is the president of Careerstone Group, LLC, a full service organizational and leadership development consultancy that delivers leading-edge talent and organizational development solutions to business and government. As a sought-after author, speaker, consultant, and trainer, Mary helps clients develop the strategies, skills and sensibilities needed for success in the 21st century. Her expertise lies in helping clients create dynamic and productive workplaces that foster professional and personal excellence and growth. Mary is a frequent expert contributor for television, radio and print publications where she provides practical leadership and career advice. In addition to her role as a Forbes.com contributor, her work and advice have appeared in the New York Times, Harvard Business Review, Fast Company, Forbes, The Wall Street Journal, The Financial Times, Money Magazine, Monster, CNN, CBC, and the BBC.
In 2010, Mary was named as one of Washington Business Journal's Women Who Mean Business and was a Smart CEO Brava Award recipient in 2017.
9:45 am - 10:00 am
Networking Session
10:00 am - 10:45 am
Business Recovery: Workshop A
Moderator: Vandana Sinha, Editor-in-Chief, Washington Business Journal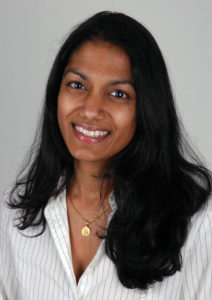 Vandana Sinha is editor-in-chief for the Washington Business Journal, where she oversees the digital and print operations for the publication. She joined the newsroom in 2006 and had covered biotech, health and energy before moving into editing roles. Before the WBJ, Sinha was an associate editor at the Donald W. Reynolds National Center for Business Journalism at the American Press Institute, helping develop content for business journalism training programs around the country. She has worked at The Virginian-Pilot, the daily newspaper in Hampton Roads, as well as at technology publications formerly owned by The Washington Post Co. 
Business Trends - Yesim Sayin Taylor, Executive Director, D.C Policy Center
Cyber Security - Ola Sage, PMP®, CRISC, Founder & CEO, CyberRX
Government Business Recovery Plans - Sybongile Cook, Director of Business Development & Strategy, Office of the Deputy Mayor for Planning & Economic Development
Workforce Development - Vanessa Weatherington, Deputy Director for the Programs, Department of Employment Services
10:45 am - 11:00 am
Sponsor Ads & Announcements
11:00 am - 11:45 am
Start and Fund your Business: Workshop B
Moderator: Karima Woods, Commissioner of the District of Columbia Department of Insurance, Securities, and Banking,
Karima M. Woods was appointed Acting Commissioner of the District of Columbia Department of Insurance, Securities and Banking (DISB) on January 21, 2020. The Council of the District of Columbia confirmed Woods as Commissioner on July 28, 2020. As Commissioner of the DISB, Woods is responsible for cultivating a regulatory environment that protects consumers and attracts and retains financial services firms to the District, empowering and educating residents on financial matters and providing financing for small businesses.
Woods previously served as the Director of Business Development and Strategy in the Office of the Deputy Mayor for Planning and Economic Development (DMPED), where she provided strategic leadership, stakeholder engagement and global outreach to the business community. Ms. Woods has held several positions within DMPED, including Deputy Director of Business Development and International Business Manager, where she helped shape signature business development initiatives, attract foreign direct investment and establish new business relationships with international markets. Her leadership has led to the successful execution of the Mayor's economic strategy and the District's business attraction and retention efforts across key sectors. Her work has also contributed to several policy outcomes, including increased investment in underrepresented entrepreneurs to address the human, social and financial capital required to grow and expand. Ms. Woods has served on several boards and commissions, including the Mayor's Innovation Technology Inclusion Council.
Woods holds a M.B.A. from George Washington University and B.A. in law and society from the University of California at Santa Barbara.
Traditional Lending - Pye Win, Vice President Small Business Banker, Bank of America
Small Business Lending Programs - Aaron Fenwick, Program Analyst, Department of Insurance, Securities, and Banking
Licensing and Opening a Business - Ernest Chrappah, Director Department of Consumer & Regulatory Affairs
Micro-Lending and Biz Plan - Harold Pettigrew, Executive Director, Washington Area Community Investment Fund
11:45 am - 12:00 pm
Enhance Your Business with Sports Betting
Nicole Jordan, Director of Marketing and Communications, DC Lottery
Nicole Jordan has over twenty years of marketing and communications experience in corporate, nonprofit and consulting environments. Currently, she serves as the Director of Marketing and Communications for the District of Columbia's Office of Lottery and Gaming where she oversees all marketing, communication and public relations. Her team generate over $400 million in sales annually which is used to fund the City's social services programs. Nicole has been instrumental in the transformation of the DC Lottery and has led the efforts to bring GambetDC (DC Lottery's SportsBooks) and iLottery to market.
Nicole began her career in the communications field as a television producer for various production companies including Discovery Communications and WEN production in the United Kingdom. In this role, she learned how to tell compelling stories that motivated people to action. She transitioned into marketing while promoting her independent short film and has had held marketing positions in corporate, nonprofit and consulting environments.
Nicole has a diverse background and has served in various capacities including as the Marketing Director for American University's Washington Semester Program and marketing manager for a national real estate consulting agency. For more than 5 years, Nicole served as the senior communication and marketing manager at Fannie Mae where she was responsible for all corporate marketing initiatives including direct to consumer foreclosure prevention outreach. Nicole developed and implemented the Bringing Hope Home celebrity awareness campaign in 2008 which led to the creation of the Making Home Affordable marketing initiative. For more than three years, she led the consumer awareness campaign and was responsible for marketing consumer outreach efforts. Under Nicole's leadership, the foreclosure prevention campaign held over 100 direct to consumer events and helped tens of thousands of families avoid foreclosure.
In 2011, Nicole saw an unmet need in distressed communities and developed the Know Your Options Awareness Campaign. This multi-million-dollar effort became Fannie Mae's first national, multimedia campaign to reach delinquent and at-risk borrowers in the midst of the national foreclosure crisis. By weaving together, a powerful blend of industry, media and other partnerships, interactive online elements, social media, direct marketing, advertising and community engagement elements, Fannie Mae was able to reach into communities around the nation as never before.
Nicole also served as the Creative Director for United Way Worldwide. As the brand steward for the LIVE UNITED campaign, she developed and executed marketing and communication initiatives that drove social change throughout the world by activating individuals to give, advocate, and volunteer. Under Nicole's leadership, the LIVE UNITED campaign transformed its core messaging and creative which resulted in increased adoption by United Way chapters and strategic partners.
As the Senior Vice President of Marketing, Communications and Public Relations for the Homeownership Preservation Foundation (HPF), an independent, national nonprofit dedicated to guiding consumers onto the path of sustainable homeownership and improving their overall financial health, Nicole was responsible developing and executing national communications and marketing strategies that advance HPF's mission. Under her leadership, HPF was rebranded, developed marketing materials with unified messaging, launched a national PSA campaign in partnership with U.S. Department of Treasury, increased engagement with consumers, sustained call volumes to meet financial performance goals, and exceeded fundraising goals. In June of 2015, the Achieving the American Dream campaign was launched nationally
which included the development of a new hotline (844-995-HOME) and consumer website (www.995home.org). This project marked a milestone in HPF's history as it transitions the organization
into a holistic housing counseling agency which provides financial education, pre-purchase housing counseling and foreclosure prevention services nationally.
Nicole has consulted with non-profit and government agencies throughout the Washington DC Metro Area including Nexus Health, Prince George's County Department of Social Services (PGDSS), Ethics and Compliance Institute and the National Children's Alliance
Nicole's areas of expertise are consumer outreach, customer relationship, cause marketing, promotions, and branding. She holds a BA in Visual Media, MA in Producing Film and Video and an MBA in Marketing Management all from American University.
Luis Rendon, Investigations and Enforcement Officer, DC Lottery
12:00 pm - 12:45 pm
Growing your Business: Workshop C
Moderator: Ronnette Meyers, President & CEO, Jlan Solutions
Ronnette Meyers is President and CEO of JLAN Solutions, a leading provider of management, training and information technology services to Federal, state and local government.
After an extensive career as a Federal employee, Ms. Meyers helped found a small, woman-owned government contracting firm, serving as Senior Vice President for Corporate Services. She was an integral part of the company's development into an award-winning business with over $34 million in annual revenues. 
In 2010, having honed her executive management and leadership skills, Ms. Meyers took the leap and founded her own firm, JLAN Solutions, LLC. JLAN now serves numerous Federal and DC government agencies. Ms. Meyers' leadership and stellar reputation for integrity and quality service have earned her numerous accolades, including the Washington Business Journal 2020 Minority Business Leader Award, DC Chamber of Commerce 2020 Women in Business Champion of the Year, DC Department of Small and Local Business 2018 Certified Business Enterprise of the Year and acceptance into the highly selective Goldman Sachs 10k Small Business program,
Among her philanthropic activities are service on the board of Dreaming Out Loud Foundation, Bishop McNamara High School and she supports the Wounded Warriors, Project Giveback, GrantEd, Luke's Wings, E.L. Haynes Public Charter School, and many other charitable organizations and endeavors. 
Just as she was inspired when growing up on the grounds of the Ramstein United States Air Force Base in Germany, Ronnette Meyers was exposed at an early age to the importance of public service. It is clear that the lessons she learned there have inspired her life and her career trajectory, as she has made it her mission to give back to her country and her community. 
Local Certifications - Sandra Eberhard, President, Woman's Business Enterprise National Council
Minority Supplier and Contracting - Sharon Pinder, President & CEO, Minority Supplier Development Council
Federal Certifications - Candice Miles, Supervisory Business Opportunity Specialists, Washington Metropolitan Area District Office (WMADO) of the Small Business Administration (SBA)
International Business and Exporting - Andres Hayes, Director, International Trade and Commerce, Office of the Deputy Mayor for Planning & Economic Development
Local Certifications - Melissa Resil, CBE Manager, Certified Business Enterprise / Department of Small & Local Business Development
12:45 pm - 12:50 pm
Introduction of Honorees
Lewis Shrensky, Co-Founder & Executive Vice President, Fort Myer Construction Corporation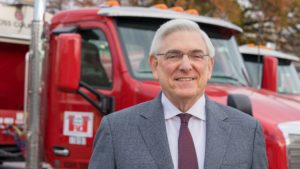 As Co-Founder and Executive Vice President of Fort Myer Construction Corporation, Lewis Shrensky is an active leader in his ENR-ranked top 400 infrastructure business established in DC.  He is a decision maker and participant on all top level operations and is also actively involved in the community. Founded in 1972 as a small masonry and concrete contractor, Mr. Shrensky and his partner have grown the company to over 900 craftsman supported by an administrative staff, including project managers, professional engineers, estimators, and a fully staffed safety department. The company's fortes include street & highway construction, bridges and structures, utilities, electrical, design-build, snow & ice removal, and asphalt supply and paving. Fort Myer Construction owns and operates two asphalt plants in the District, serving Maryland, DC, and Virginia.
Mr. Shrensky is a 1968 graduate of the American University Washington College of Law, a member of the DC bar, and served as a Captain in the U.S. Army Signal Corps from 1969-1971. He was Chairman of the DC Roadbuilders Association for a decade and served as Trustee of the Paving Industry Health & Welfare Trust Fund. Currently, he is on the executive council of the District of Columbia Students Construction Trades Foundation nonprofit 501(c)3 organization, which strives to support student achievement, instructional excellence, and access to internships, scholarships, and career opportunities in construction. He also created and Chairs Fort Myer Construction's monthly Small Business Roundtable, which strengthens the capabilities of small, minority, disadvantaged, and local businesses. By helping members discover and attain business resources, contacts, procurement opportunities, and other needs, the Roundtable assists them with finding work, growing their operations, and developing thriving businesses. The success of his effort is seen in the enthusiastic participation over 40 small business members in the monthly meetings.
12:50 pm - 1:10 pm
Awardee Remarks
1:10 pm - 1:30 pm
Networking and Matchmaking
Small Business Person of the Year Shinar Little of FogHill, Inc.
Shinar is the Director at FogHill, Inc a commercial facilities maintenance firm headquartered in Washington, DC. He is a native of Washington, DC (ward 7), and was educated in business at American University. Shinar has over 10 years of experience in senior management including promoting fiscal responsibility and overseeing budgets. Shinar also has proven experience in professional staffing with a fortune 500 company along with professional workforce training and development of underserved residents. FogHill has granted him the opportunity to successfully train a skilled workforce of over 80 residents residing within disenfranchised communities of the District, allowing them access to living wages and marketable skill sets.
Small Business of the Year MLK Deli
Non-Profit of the Year Dreaming Out Loud
Women in Business Champion Jerri Evans of Turning Natural
Small Business Champion Facebook
Young Entrepreneur of the Year Jerell Brown